A seller's market happens when the number of buyers exceeds the number of homes for sale. This means that buyers have fewer homes to choose from, which in turn leads to less competition amongst sellers.
If you've given even a casual thought to selling your house in the near future, this is the time to really think seriously about making a move. Here's why this season is the ultimate sellers' market and the optimal time to make sure your house is available for buyers who are looking for homes to purchase.
The latest Existing Home Sales Report from The National Association of Realtors (NAR) shows the inventory of houses for sale is still astonishingly low, sitting at just a 2-month supply at the current sales pace.
Historically, a 6-month supply is necessary for a 'normal' or 'neutral' market in which there are enough homes available for active buyers (See graph below):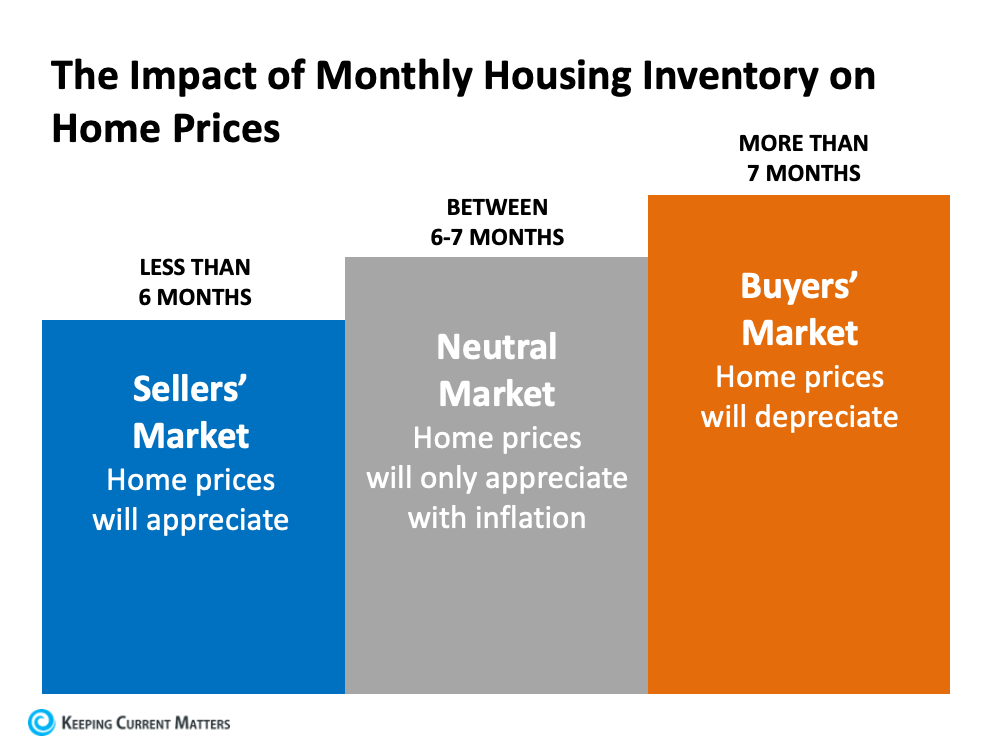 It's not a bubble. It's simply a lack of supply, says National Association of Realtors chief economist Lawrence Yun,When the supply of houses for sale is as low as it is right now, it's much harder for buyers to find homes to purchase. As a result, competition among purchasers rises and more bidding wars take place, making it essential for buyers to submit very attractive offers.
As this happens, home prices rise and sellers are in the best position to negotiate deals that meet their ideal terms. If you put your house on the market while so few homes are available to buy, it will likely get a lot of attention from hopeful buyers.
How did we get here? Well, like many things over the past year, we can blame the pandemic. Concerns over exposure to COVID-19 left many homeowners uncomfortable about selling. From showings to repairs, moving, and economic uncertainty, many would-be sellers decided it was safer for them to settle in and ride it out. Others spent the last year organizing, renovating, and improving their homes to the extent that it eliminated the need to upgrade to a larger home.
Today, there are many buyers who are ready, willing, and able to purchase a home. As millions of Americans get vaccinated and communities "reopen", many folks are ready to make a move. Low mortgage rates and a year filled with unique changes have prompted buyers to think differently about where they live – and they're taking action. The supply of homes for sale is not keeping up with this high demand, making now the optimal time to sell your house.
Bottom Line
Home prices are appreciating in today's sellers' market. Making your home available over the coming weeks will give you the most exposure to buyers who will actively compete against each other to purchase it. If you are a buyer feeling discouraged by all the attention-grabbing Real Estate Market headlines and lack of inventory, send us a text. Our team of experts can help you navigate this unprecedented market, and help you find your next dream home!
All my best,
Colette
Data Source Keeping Current Matters